Hist.ly is a no-cost, ad-free educational application promoting the history and culture of Poland. Developed by the Wizja Foundation, the program connects modern IT technology with educational tools. The honorary patron of the app is the Educational Research Institute.
Its use of innovative solutions and teaching tools makes Hist.ly a unique application in the Polish market. Its potential has already been noted by many prestigious institutions promoting culture and history. The program has been sponsored by, among others, the Educational Research Institute, the National Museum in Kraków and the National Centre for Culture Poland.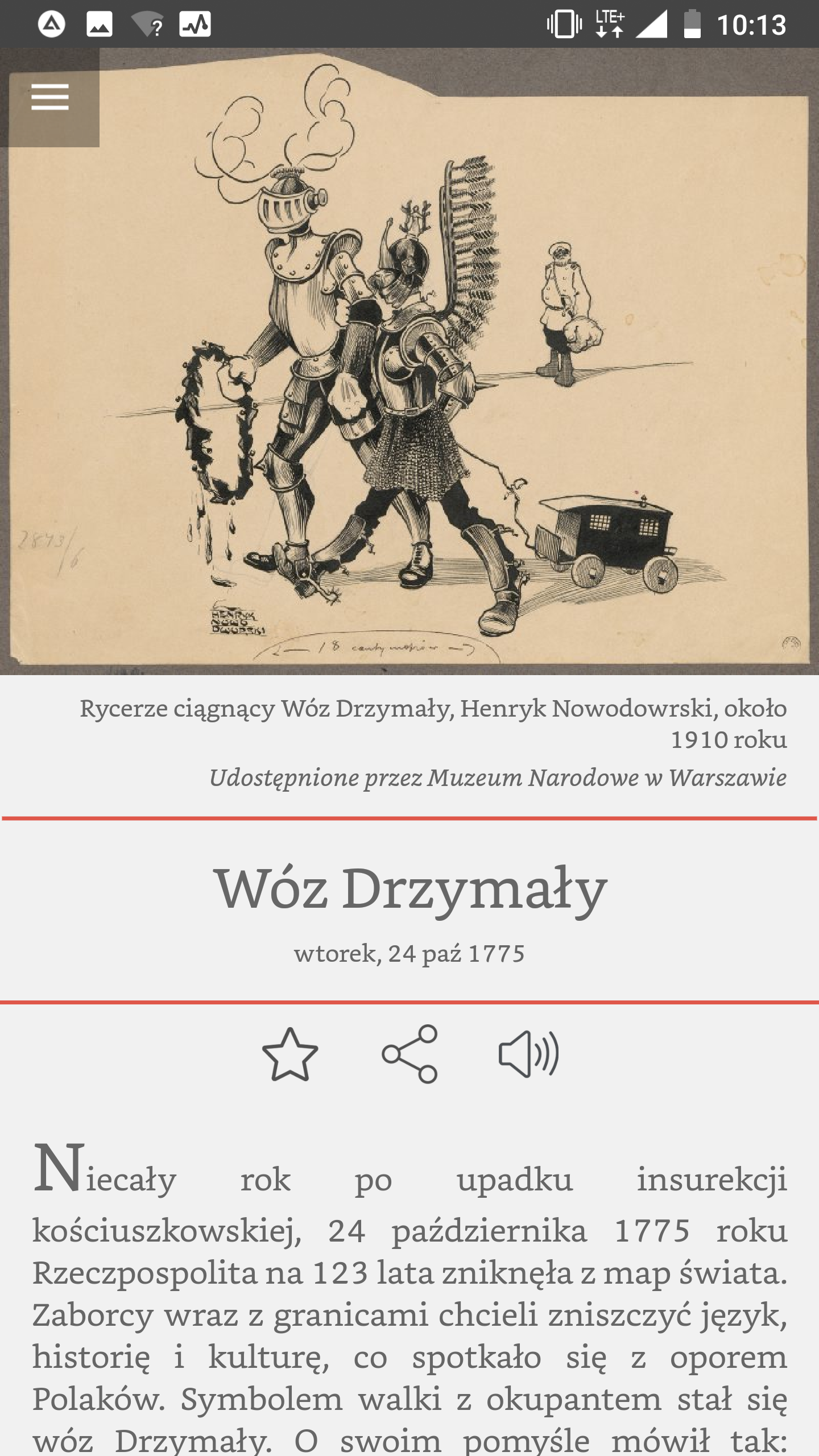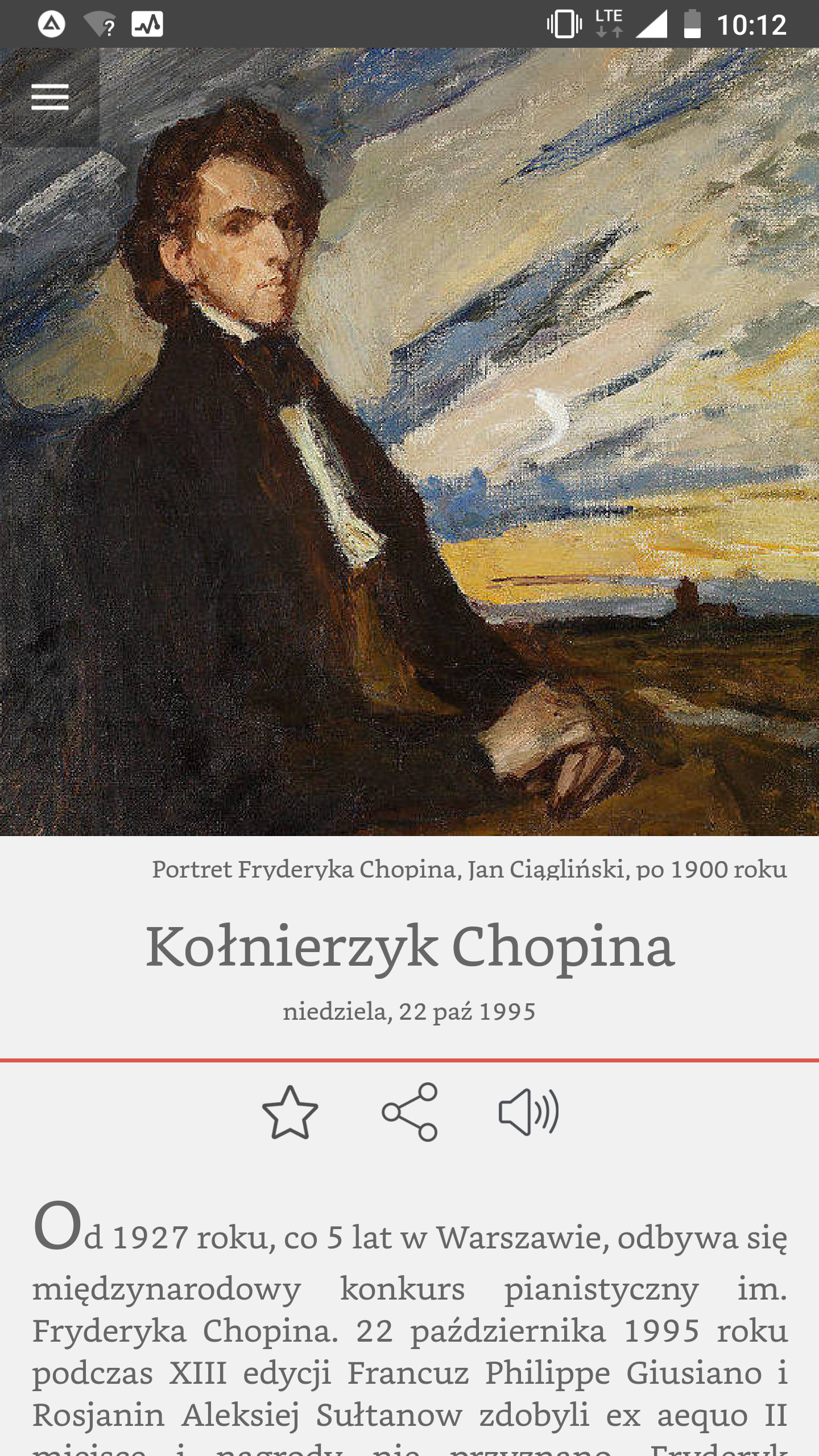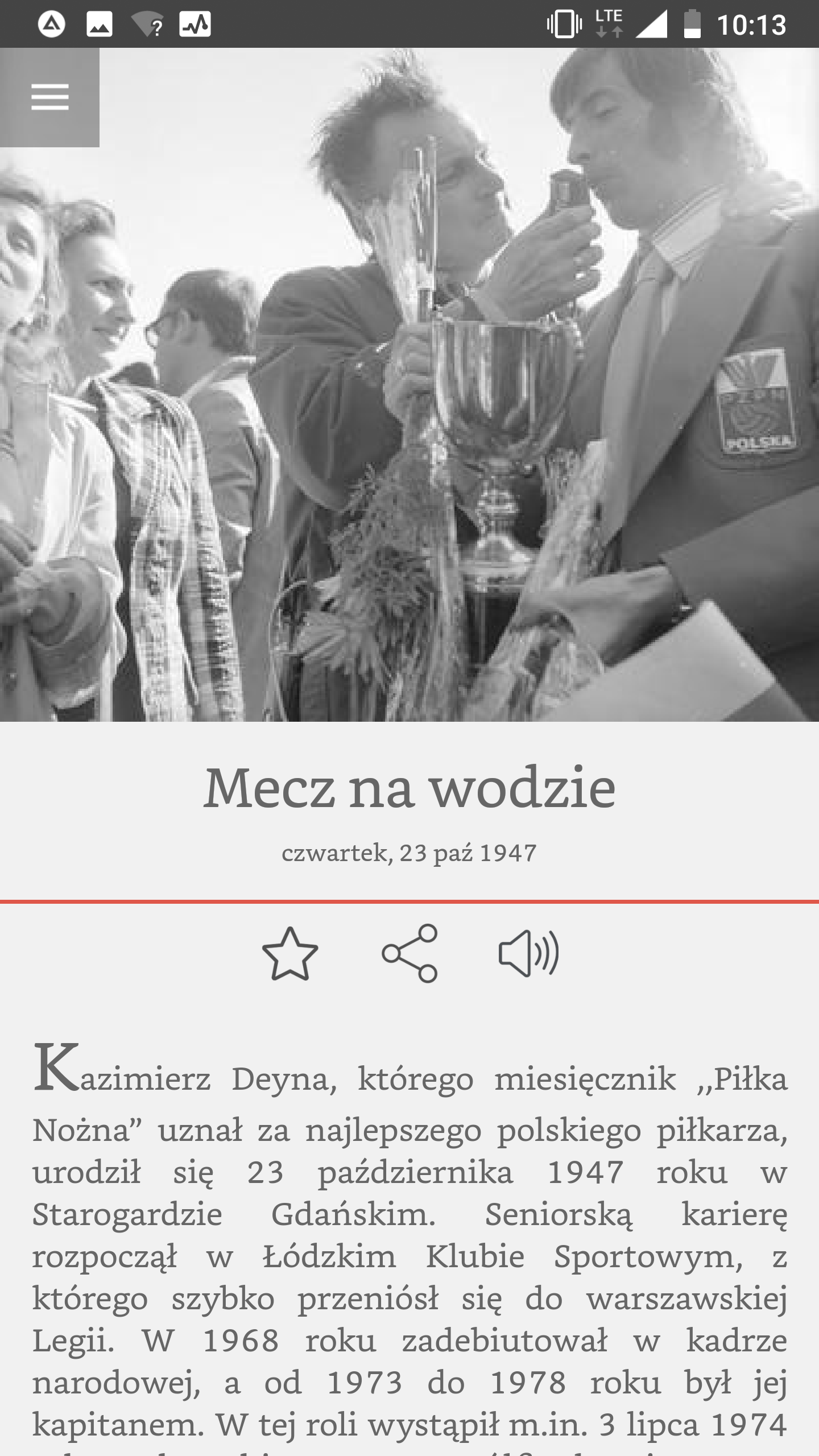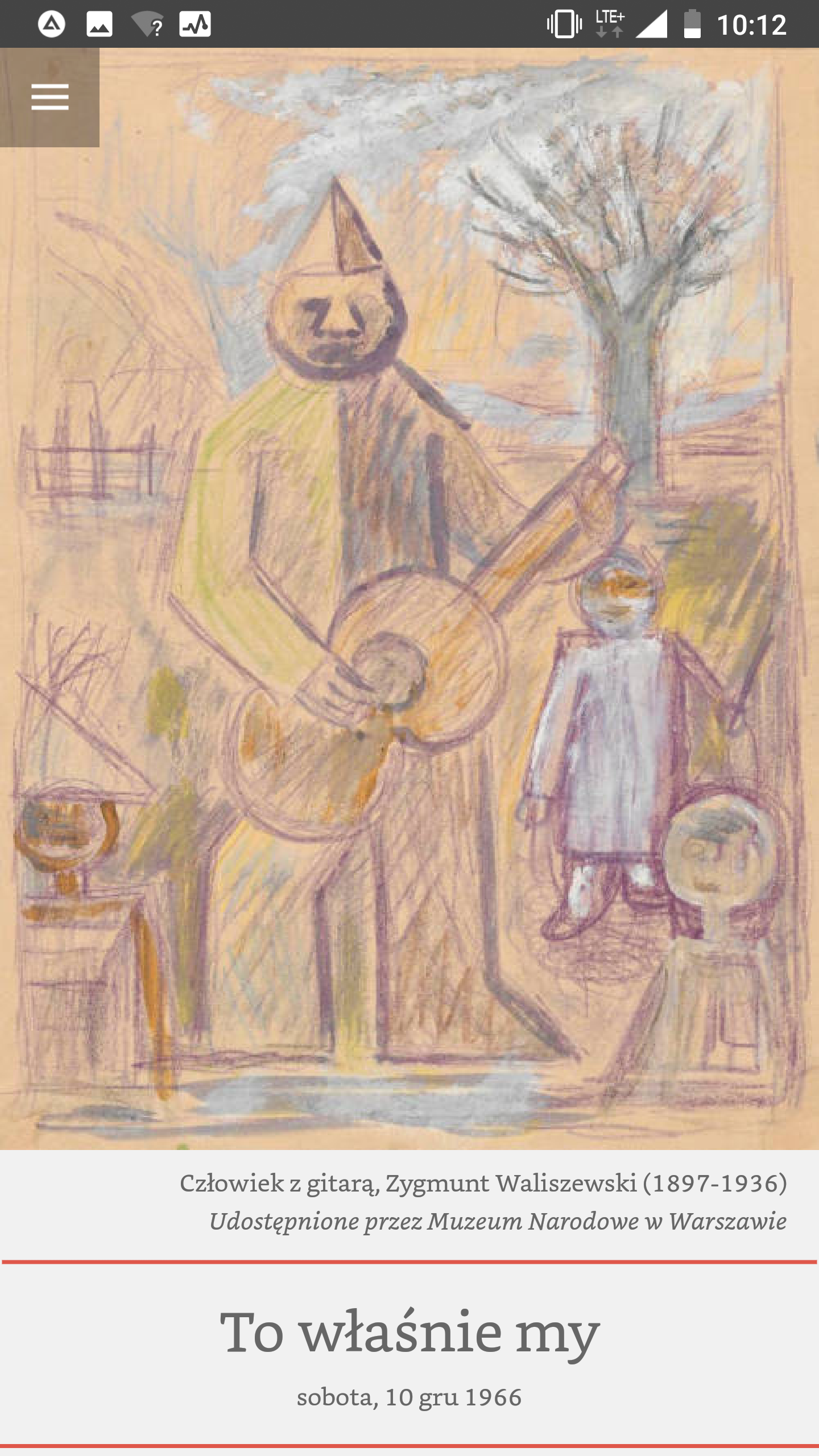 Hist.ly uses a unique approach to inform about the history and culture of Poland. Information is provided by an application that meets the expectation of today's digital users – it is presented in an easily understood way without interpreting or valuing the facts. This allows the app to reach its main goal – to link people through unknown and interesting anecdotes about history.
How does Hist.ly work?
Hist.ly's intuitive interface is based on a card system that provides users with a daily new historical event together with an audio super-production. The cards are illustrated with photographs of art from the National Museum collection and the National Digital Archives database.
Hist.ly is targeted to all users of smartphones and tablets over the age of 13. The professional audio description also makes the application user-friendly for children with learning disabilities and for persons with visual disabilities, which was also supported by product tests.