The 19th Conference on Project Development took place on September 20. Each year, a different institution hosts this event. This time, guests were greeted by the initiators of these conferences – BZB Krefeld, an educational centre for the construction industry headquartered in Düsseldorf. Representatives of the Educational Research Institute (IBE) have already participated in this event in the past.The Conference on Project Development is a cycle of meetings held semi-annually for the past 10 years. Frank Bertelmann-Angenendt provided the impetus for these meetings, and has chaired the Conference since 2008. Since that time, the group of participants has steadily grown, and for the past year has also included IBE, represented by Agata Poczmańska, manager of the Institute's Project Development Team.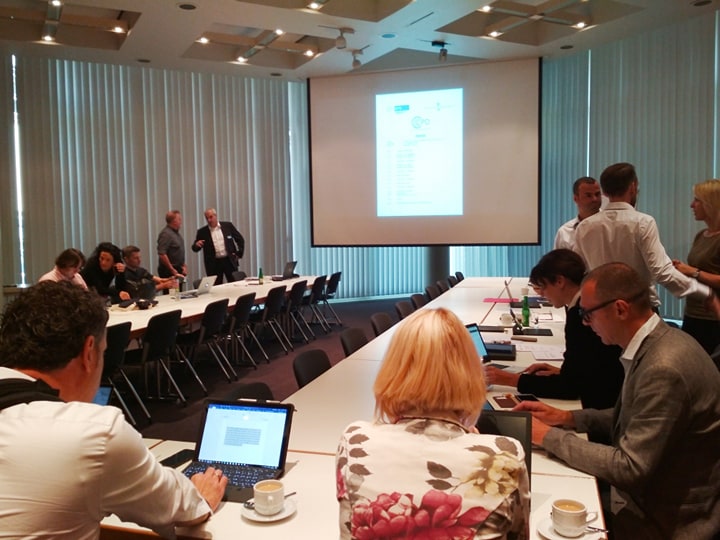 The aim of the Conference is to initiate new projects, mainly financed by the Erasmus+ Programme. The topics are varied, but most often they concern vocational education, the construction industry, and new technologies in education. During the Conference, participants share ideas for projects, analyse them and at every other meeting, vote and choose the best proposals. An important aspect of the Conference is networking, which enables participants to identify project partners.
23 companies, institutions and organisations from 13 European countries were represented at the last meeting. The next, 20th meeting will be held in January 2019 in the Belgian city of Liège.
One of the projects developed during previous conferences is the "UniVET" Project on educational decisions and choices between vocational education and attending university. This project began operating in September 2018, with IBE as one of its partners.