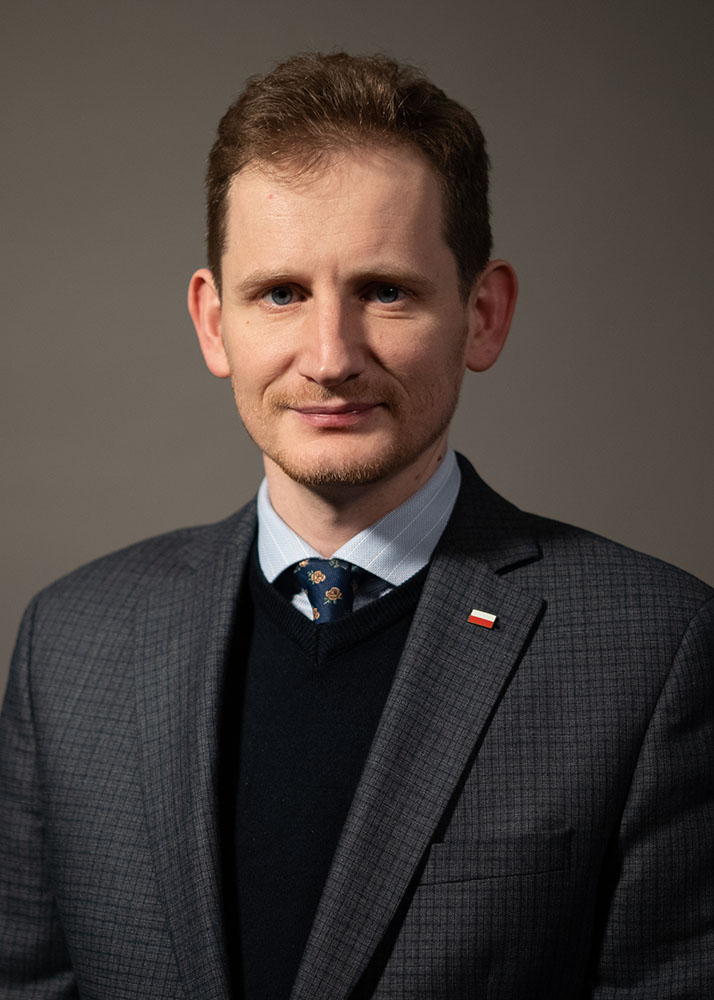 Doctor of Social Sciences in the field of sociology, staff member of the John Paul II Catholic University of Lublin. Plenipotentiary of the Minister of Education and Science Przemyslaw Czarnek for student affairs, advisor to the Minister in the Political Cabinet for the period of 2020-2021.
Graduate of the Faculty of Social Sciences at the John Paul II Catholic University of Lublin. He completed Executive MBA studies at Collegium Humanum in Warsaw. An expert at the Lublin Voivodeship Office in the Office of Information Technology and Office Services, and also Coordinator for Accessibility in the Lublin Voivodeship.
His interests include the sociology of religion, sociology of morality, social work, social communication and journalism. He has participated in projects and research on education as well as social and employment policies. In his free time, he enjoys the beauty of the Roztocze region, a good book and sports activities.