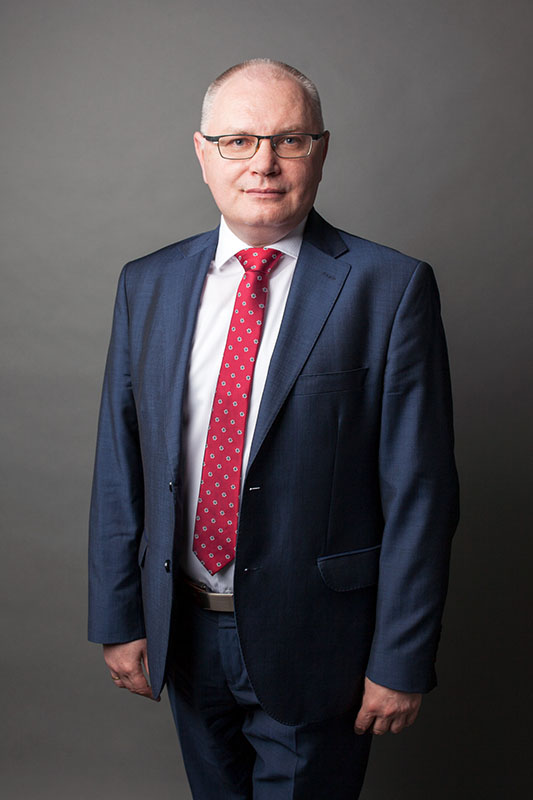 He was born in 1970 in Grudziądz. He graduated in electronics and telecommunications from the University of Technology and Agriculture in Bydgoszcz. He is a master engineer with a specialization in telecommunications systems and completed postgraduate study programmes in Human Resources Management (2007), Entrepreneurship. Economics in Practice (2015), Master of Business Administration (2020). He also completed a number of training courses.
He has a long tenure as a local government employee. He worked in the central government administration and in the County Labour Office (PUP) in Grudziądz, where he advanced from junior clerk to the deputy director of the Office. His experience in labour market issues ensues not only from his work in PUP, as he was also a member of the County Employment Council in Grudziądz and the Voivodeship Employment Council in Toruń.
He was a magistrate of the IV Department for Labour of the District Court in Grudziądz from 2008 to 2016. In 2011, by decision of the President of the Republic of Poland, he was awarded the Bronze Medal for Long Service.
He moved to Warsaw in 2016, where he became the Director of the Funds Department at the Ministry of Family, Labour and Social Policy, which he held until June 2020. At that time, as Chairperson of the Steering Committee, he was responsible for the implementation of a project financed by the European Social Fund entitled "Wypracowanie metodologii i wdrożenie monitorowania efektywności zatrudnieniowej podstawowych form aktywizacji zawodowej bezrobotnych w okresie dłuższym niż 12 miesięcy od zakończenia działań urzędu" [Methodology development and implementation for monitoring the employment effectiveness of the basic forms of professional activation of unemployed persons after a period of more than 12 months since the conclusion of activities provided by the (employment) office].
Apart from work, he participates in sport (he can be found on the ski slopes in winter), motoring and mountaineering. His wife, Katarzyna, works for a non-governmental organisation, and their son, Marcin, is a university student.
At the Educational Research Institute, Ireneusz Baranowski is responsible for the implementation of projects pertaining to the Integrated Qualifications System.